When it comes to stressors in life, moving is among one of the biggest things that can shake you to your core. The good news is that a little preparation can go a long way to reducing the hiccups that can cause some really big headaches. Organization is the key to keeping things safe and ready to go. But so too is finding an expert Augusta residential moving company with the experience, reputation, and equipment to make things go smoothly from start to finish. But before the big day, try these tips to make moving go off without a hitch!
Don't Under Order Boxes
Moving is an expense that might be difficult to swallow. But what is even harder to stomach is not having enough boxes, or fitting things in too tightly, and having your items broken. It is best to overestimate, rather than underestimate. Otherwise, you will be taking time out of your packing to run around town, gathering more boxes and moving supplies. The key to getting things packed up and ready is having all you need to get the process both started and finished in one shot.
Get Various Sizes
It might seem like a good idea to get a whole bunch of big boxes. After all, you can pack a lot in them. The problem is that not everything is going to fit in the same dimension. And some things will fit better in small boxes that can be packed up tightly. The better your valuables fit, the more unlikely it is they will get broken or harmed in transit. And organizing within boxes by keeping like-things together, will also make unpacking that much less chaotic.
Don't Forget Other Packing Supplies
Having enough boxes is great, but not if you can't close them because you are short on tape. Again, it is always better to plan more than you need than to be stuck short. Before you go out to get supplies, take mental stock of how many things will need a little extra TLC. It is always better to over fluff than to under, and open up a box full of pieces and parts. If you have moving supplies left over, you can absorb that cost by reselling them. But if you break something you care about; you can't recoup that value!
Pack it Right
Not only is how you pack the boxes important but so too is how you pack the boxes onto the moving truck or van. Take special care to mark boxes that contain fragile items, so they are highly visible. Placing them in the right spot so that there isn't a whole lot of movement, and ensuring that heavy things aren't put on top to jeopardize them, is the key to getting everything there safe and in one piece.
Forget the Newspaper
Not only is it a nuisance to save paper up pre-moving day; it just isn't worth it. Paper packing is necessary to keep your delicate items safe from harm. And it also doesn't come with smeared ink or stains. That will save ink fingers from ruining the paint on your new home, and also from having to wipe your valuables down upon arrival.

Pack Ahead of Time
Nothing is more stressful than trying to beat a clock while someone is standing over you. Moving day should be a time when you're moving onto bigger and better things, not scurry to get your items into a box. Have everything ready to go by the time your Augusta movers arrive so you can sit back and relax. The best Augusta residential moving company will take care of the heavy lifting so you can await your items while getting comfy in your new home.
Hire the Best Augusta Residential Moving Company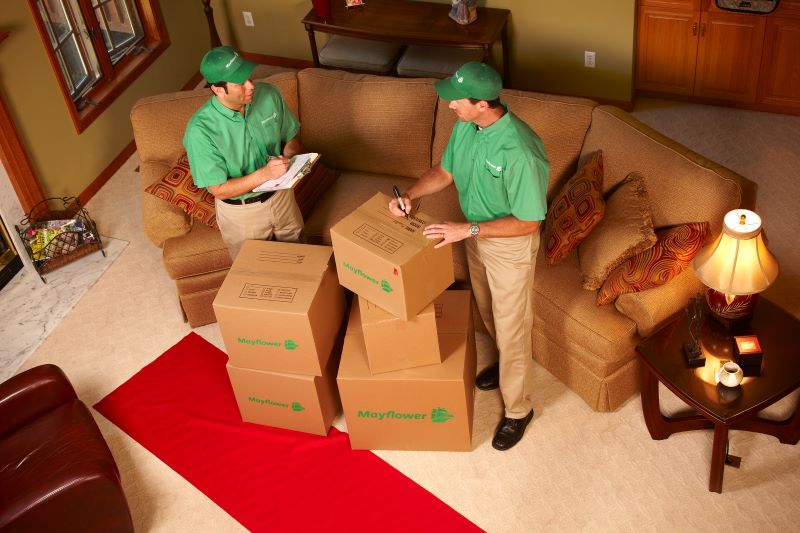 Although there are a lot of things you can do on your own to make moving a much easier transition, the best thing you can do is hire a company who cares. Since not all movers are the same, taking the time to ensure that you find one with a long-standing reputation of excellence, integrity, and expertise is critical. And when hiring a moving company, take the time to do the research necessary to ensure your most prized possessions arrive safely and in good condition.
Moving is one of the most stressful things you can do in life. But you can do things to make it less so. Being organized, planning ahead, and hiring the best residential August moving company is key to making your new house a home without the typical hurdles. At H&S, we are the leading Aiken – Augusta, SC residential moving company for a reason. We offer comprehensive services at a price you can afford. And we also provide total transparency and care for your things as if they are our own. Contact us today to discuss your upcoming Augusta residential move.