Stress-Free, Professional Moving Services
At H&S Transfer, we pride ourselves in our excellent customer service and here is a report to prove it.
Serving the Central Savannah River Area for over 75 years
H & S Transfer Company has been involved with all aspects of the moving and storage business ranging from the smallest local move to the largest and most complex re-locations involving offices, industries, medical facilities, and high value electronics. H & S Transfer Company was founded in 1942 and is the oldest moving and storage company in the Augusta, GA – Aiken, SC area. We have been an agent for Mayflower, the most recognized name in household moving services, for over 25 years having earned their Circle of Excellence Award numerous years.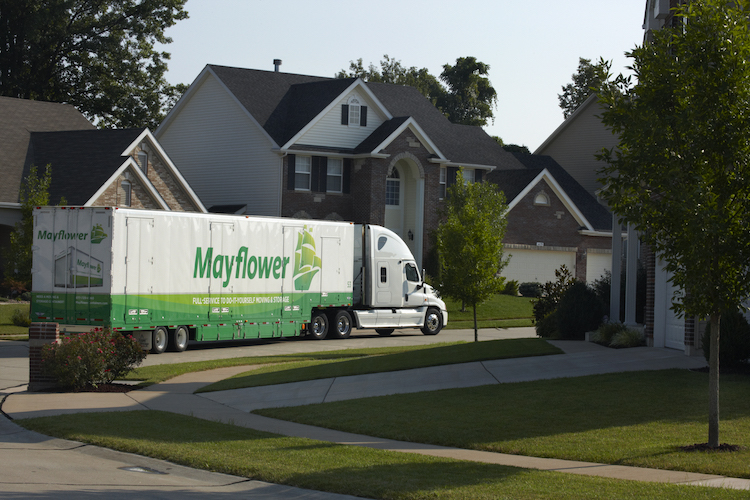 Storage
We presently occupy a 20000 square foot, fully palletized and secured warehouse.

Residential Moves
We understand that moving is a very stressful process and have, over decades, developed an expertly trained staff who can help you from start to finish.

Commercial Moves
We seek to minimize the downtime of your productivity by providing a stress-free environment for your employees to carry on business as usual.

Valuable Moves
Whether it is furniture, household goods, electronics, or any other valuables, we can ensure their safety in the interim.

Long Distance Moves
Our fleet of over 20 vehicles includes anything from small city vans to the largest air-ride trailers.

International Moves
When it is time to move your office or your family overseas, we are the best choice for a hassle-free move.
A Virtual Survey is as Simple as 1-2-3
Mayflower is pleased to offer a simple and convenient Virtual Survey option using the video chat functionality on your mobile device. No need to answer the door—our Virtual Survey is conducted remotely for your convenience and peace of mind.
Schedule
Schedule a virtual survey appointment and receive a link to download our Virtual Survey app.
Launch The App
At the scheduled time, launch the app to connect with your Mayflower estimator who will conduct the survey via video chat.
estimator
The estimator will provide you with a moving quote. Its that simple!
Satisfaction Guaranteed!
Take a look at the reviews below to see how we treat our clients!

As a realtor, I know how stressful moving can be and after recently moving myself, I had the pleasure of working with H&S. They were extremely efficient, meticulous and most importantly PLEASANT! Not one single item was damaged or broken. My husband and I were beyond pleased and would recommend them to anyone! Do yourself a favor and call H&S and take the stress of moving off your plate!

We used H&S when we moved to Atlanta.We had a GREAT experience.I recommend this company.You will be happy you went with H&S Transfer.

We have used H & S Transfer Company for two of our in-town moves. We always look first to a locally owned family business and H & S Transfer fits the bill!! They were professional and polite. They handled all of our personal items, including family heirlooms with care, as if they were their own. They packed the trucks and moved us in a timely manner. I would recommend them to anyone who needs a moving service!
Get in Touch
1240 Gordon Park Road
PO Box 446
Augusta, Georgia 30903
(800) 548-3299
Affiliations:
Columbia County Chamber of Commerce
Georgia Movers Association
South Carolina Movers Association
American Moving and Storage Association
Licenses
GPSC# 4185
SCPSC# 8878
ICC# MC-129267
USDOT# 92748